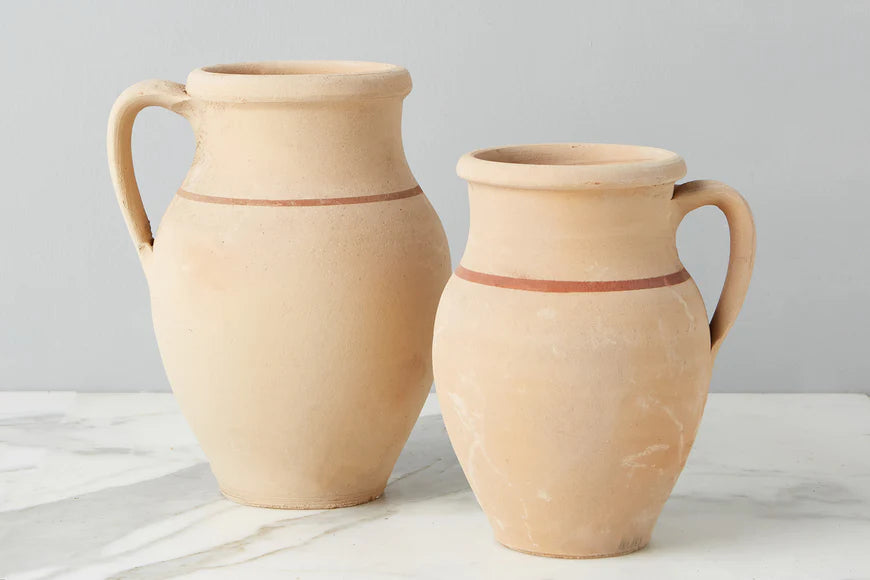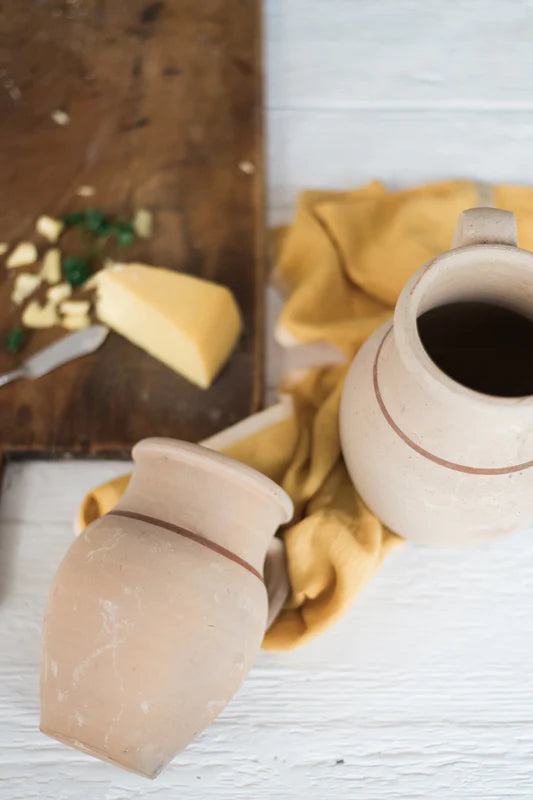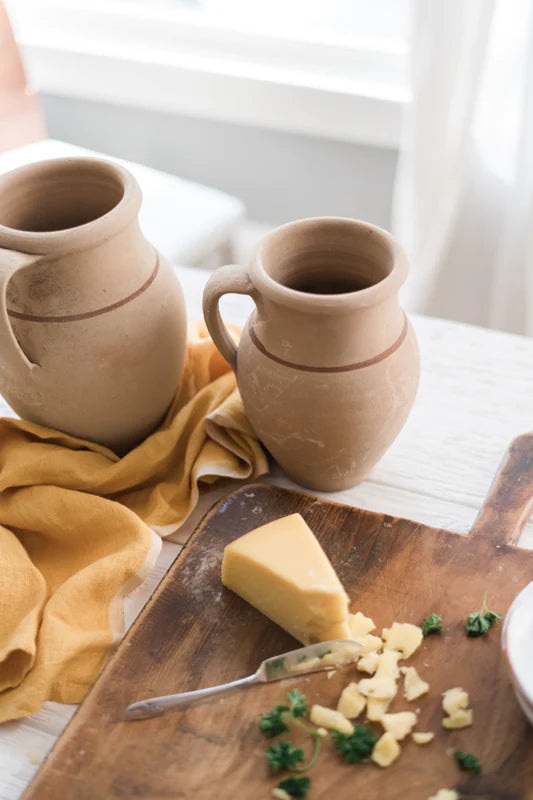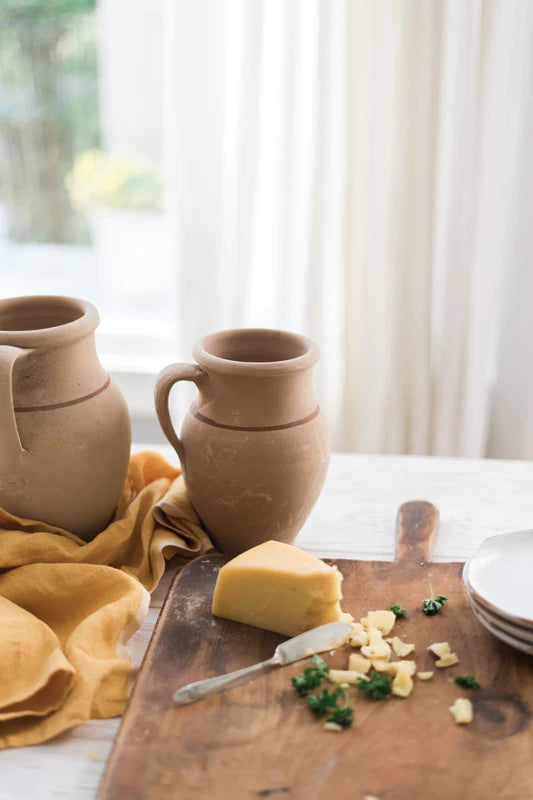 Found Unglazed Jug 2 Sizes
Description
Collected from across Eastern Europe, specifically Greece, Bulgaria, and Turkey, these terra-cotta jugs have been bringing people together, creating memories, and inspiring joyful homes for years.
Dating back to the 1900s, these one-of-a-kind vessels were found in abandoned factories and come in several shapes and sizes.

While bearing marks of age, each piece was hand-selected by our Creative Director and remains faithful to our high-quality standards.

Condition: Very Good, wear consistent with age
This is a vintage or antique item and is for decorative use only
Each jug will vary from images shown in style, shape, size, and color
The hand of the artisan may be visible in the form of grooves, drips, and differences in design, authenticating the handmade nature of the product
Sold individually, a "let us choose for you" concept
Sourced in Europe, early - mid-century
Product Details and Dimensions 
Dimensions are approximate, jugs are all different and might be slightly out of the range. 
 Care and Maintenance
For decorative use only
When using as a planter, use a pot liner insert along with a handful of small stones as there is no drainage hole
To clean, rinse with warm water
To protect the original condition, do not apply household cleaners or abrasive cleaning agents
The shape, size, and surface area of this product may vary slightly from the pictures shown due to the differences in grooves, dips, and bubbles that normally occur in natural and recycled materials. These identifiers are unique to each product and help to authenticate each item as one-of-a-kind.

Shipping
The shipping rate for home items and apparel items is calculated separate but will show as one rate during checkout.
 We do not currently ship to Canada, Puerto Rico, Alaska, or Hawaii
 *Please note that additional shipping costs may incur for any items that are over-sized and overweight.  In this instance you'll receive an email and invoice for additional shipping costs.  Once invoice is paid your shipment will go out.
Found Unglazed Jug 2 Sizes